The Prime Minister promised a "new golden age for cycling" in May as the country looked for ways to come out of the Covid19 crisis and get people back to the 'new normal'. The end of July saw a series of documents published outlining and supporting that strategy.
Transforming infrastructure through building thousands of miles of protected cycle routes in towns and cities; setting higher standards for cycling infrastructure, to be overseen by a new inspectorate; and improving the National Cycle Network

Gear Change, July 2020
First, the vision as the PM is kickstarting £2bn cycling and walking revolution. This is not new money and it is rather small compared to the £27bn announced for road building earlier in the year, but some important points are made. For reference, Ireland has just announced 10% of the total transport budget on cycling in addition of 10% on walking, which represents €350m annually for active mobility as a whole.
Some of the changes announced align with the statutory guidance over emergency measures such as more low traffic neighbourhoods and school streets. Interestingly, a bigger say will be given to local communities who wish to build a better environment and have safer, cleaner and healthier neighbourhoods.
The publication of these key documents also coincides with the launch of the £50 bicycle repairs voucher scheme. This has proven so popular that the website crashed as soon as it launched.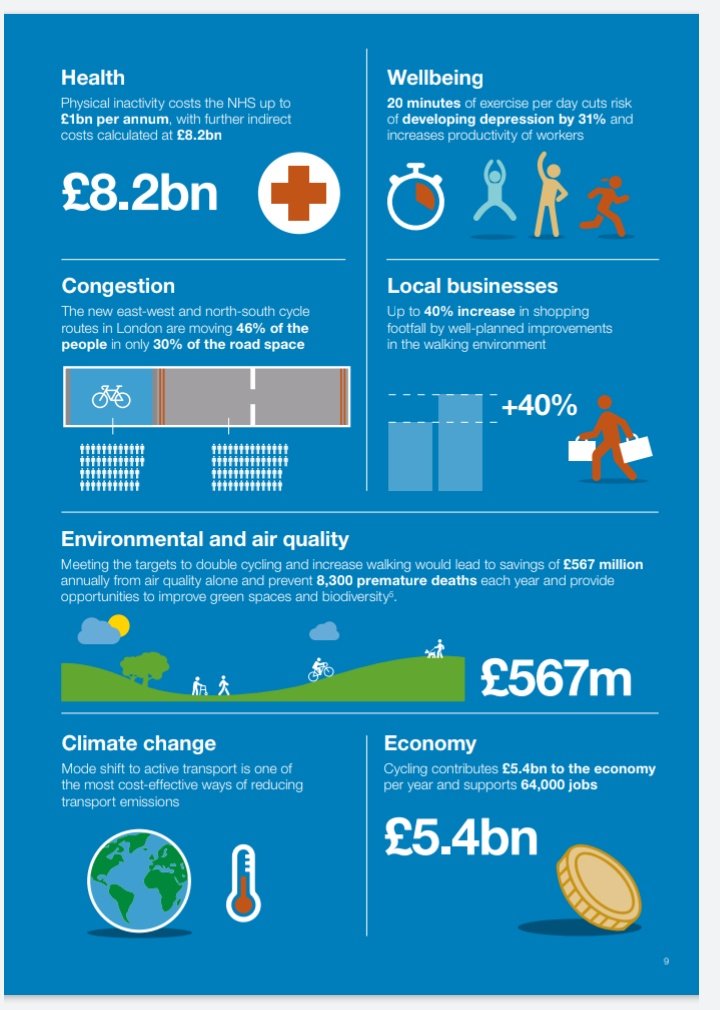 Design principles and LTN 1/20
The long awaited updated Cycle Infrastructure Design Local Transport Notice is finally published, replacing the outdated LTN 2/08 (yes the two last digits refer to the year of publication). The new LTN 1/20 document sets out 22 principles which local authorities should now reference to when building provision for cycling and abide by. Covered are inclusive cycling, coherence, convenience and connectivity. Plenty of data available too for officials and campaigners to use to make the case for better cycling provision.
A new Active Travel Inspectorate will be set up to check the quality and standard of newly installed cycling provision. Hopefully this should stop the worst infrastructure from seeing the light of day.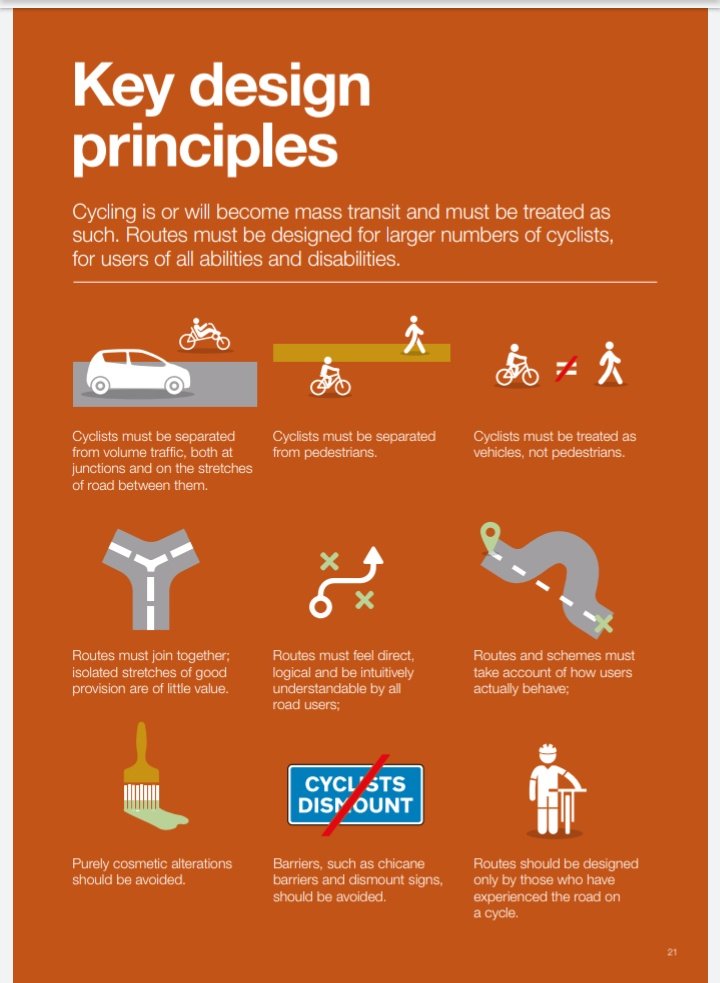 Highway Code
And last but not least, a review of the Highway Code to improve road safety for cyclists, pedestrians and horse riders. This consultation will close on the 27th October 2020.
The main alterations to the code being proposed are:
introducing a hierarchy of road users which ensures that those road users who can do the greatest harm have the greatest responsibility to reduce the danger or threat they may pose to others
clarifying existing rules on pedestrian priority on pavements, to advise that drivers and riders should give way to pedestrians crossing or waiting to cross the road,
providing guidance on cyclist priority at junctions to advise drivers to give priority to cyclists at junctions when travelling straight ahead
establishing guidance on safe passing distances and speeds when overtaking cyclists and horse riders
Time for change say we, the People
This overall approach is clearly set against the backdrop of both the climate emergency and current Covid crisis. The wider public wants change too as confirmed by a YouGov survey for #BikeIsBest, also recently published. This latest research confirms wide support for more cycling with "77% of Brits support measures in their local area to encourage cycling and walking with support by 6.5 people for every 1 against". In addition, "80% of Brits who expressed a preference want the UK's streets redesigned to protect pedestrians and cyclists from motorists; 51% agree they would cycle more if these changes were made".
Sylvia Gauthereau
Sylvia is the current Brent Cycling Campaign Coordinator. She is a Cricklewood resident and a cargobike mum of two.